People who like to use the map provided in fantasy books to follow along with the journey will be excited about this. Cities and towns pertinent to the story have been added to the map, which will be included in the third book, Pyforial Games. I have provided a high resolution version of the same map below. For those who have trouble remembering names, Lanhine is where Neeko and Shara were living at the beginning of the first book.
Added these cities and towns to the map for the soon-to-be-released Book 3 Pyforial Games.
Glaine
Antilith
Aylinhall
Cessri
Lanhine
Sastien Village
Tramberr
Wertisall
Khalinar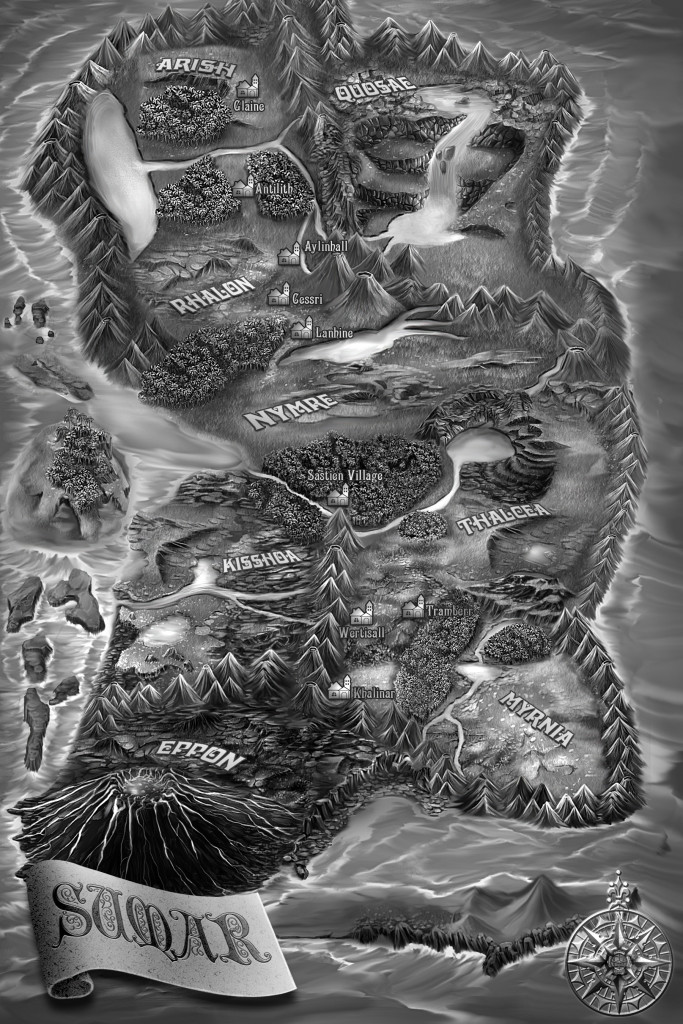 I will be announcing more information about Book 3: Pyforial Games shortly.  If you haven't checked it out already, please visit the Pyforial Games cover preview.
Comments
comments